Corporate Law
Gesmer Updegrove Client Advisory – Massachusetts Tech Tax Repealed.  Click here to download a pdf from gesmer.com.
Click here for direct access to a pdf of this document. This advisory was updated on August 1, 2013, to reference a FAQ issued by DOR on July 31, 2013.

Earlier this year, on the eve of trial in Baker v. Goldman Sachs in federal district court in Boston, I published a blog post describing the facts behind this unusual case, which involved the acquisition of Dragon Systems by Lernout & Hauspie in a $600 million all-stock deal. Soon after the acquisition closed the market discovered that Lernout had fabricated its Asian sales figures. This was quickly followed by Lernout's bankruptcy, which left Dragon (owned by the Bakers, husband and wife founders) holding worthless Lernout stock. (Baker v. Goldman Sachs – The Business Deal From Hell).
The acquisition was negotiated and concluded in the first half of 2000, just as the technology bubble was beginning to deflate.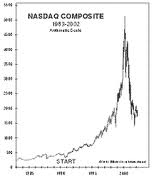 After a lengthy trial the jury ruled in favor of Goldman Sachs on all issues except the claim that Goldman violated M.G.L. c. 93A, the Massachusetts statute that makes illegal "unfair or deceptive acts or practices." Under Massachusetts law, that claim must be decided by the judge.… Read the full article "93A Opinion in Baker v. Goldman Sachs: What Happens When You Mix In Equal Parts A Start-Up, a Fraudulent Purchaser, a Tech Bubble and a New York Investment Banker?"
An interesting "David v. Goliath" jury trial is scheduled to begin in Massachusetts U.S. District Court Judge Patti Saris's Boston courtroom this week. The case has received a fair amount of press coverage, but not nearly enough in my opinion.  (Steven Syre Boston Globe column today, July 2012 NYT article).
The events in Baker v. Goldman Sachs date back to the heady days of the dotcom era. In short, James and Janet Baker (pictured here) spent much of their careers pioneering speech recognition technology which they commercialized under their company Dragon Systems, based in Newton, Massachusetts. The Bakers were legendary in the Massachusetts tech community in the 1990s – home-based technologists who came up with a promising-today, sky-is-the-limit-tomorrow technology.
In 2000 they sold Dragon for almost $600 million to Lernout & Hauspie, a Dutch company. Unfortunately, they were paid fully in Lernout stock, and almost immediately after the sale Lernout was discovered to have been cooking its books.  … Read the full article "Baker v. Goldman Sachs – The Business Deal From Hell"