Every few decades Congress enacts a major amendment to the U.S. Copyright Act. We are at one of those inflection points now. On October 11, 2018 the Orrin G. Hatch–Bob Goodlatte Music Modernization Act (the "MMA") was signed into law. (click here for full text of the law)
This is a massive, game-changing law for digital music distribution, and it may take years for it to be fully integrated with the complex U.S. music copyright system. But, if you're at a holiday party this season and someone insists on discussing the MMA with you, this blog post will give you a few talking points.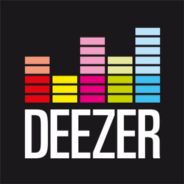 From a 40,000 foot level the MMA does three things.
First, and most importantly, it completely revamps the U.S. mechanical licensing system for interactive digital streaming services and digital downloads by shifting the burden of identifying composers from the services to the composers themselves. This is a huge benefit to the digital music services, who in the pre-MMA era were responsible for locating composers entitled to royalties but often failed to do so, creating an enormous potential liability for copyright infringement.… Read the full article